Darnell Williams Serial Multiple Shooter Kills Slumber Party Girl, Dice Player
---
===
May 6, Williams was convicted of two counts of first-degree murder for the shooting deaths of Alaysha and Medearis, as well as three counts of premeditated attempted murder and the special circumstance of lying in wait for the Oakland shooting,
July 17, 2013 Darnell Williams shoots kills 8-year-old Alaysha Carradine at a slumber party in Oakland opening fire through the door of an Oakland apartment also wounded two children and their grandmother, was retaliation for a shooting that same day in Berkeley that killed Jermaine Davis killed just before 7 p.m. thought they would visit shooter's family 11:10 p.m. rang the doorbell on Wilson Avenue. He waited outside, pointing a firearm at the door, according to authorities. As the children began to open the door, he fired numerous shots at them, then fled...later admitted to witnesses that he committed the shooting (who shoots at kids point blank and not the targeted man unless the kids are the targert?)
Sept. 8, 2013 Darnell Williams murder of Anthony Medearis III bungled robbery at dice game, also shot 7 yr old nephew
Death penalty recommended for man convicted in murder of Oakland girl
A jury today recommended the death penalty for an Oakland man who was convicted of murdering an 8-year-old girl and a 22-year-old man in separate incidents seven weeks apart in 2013. he has a history of committing violent acts, such as shooting at a man in Berkeley in 2009 and getting into fights while he's been in state prison.
Jury convicts Darnell Williams of murdering 8-year-old girl, 22-year-old man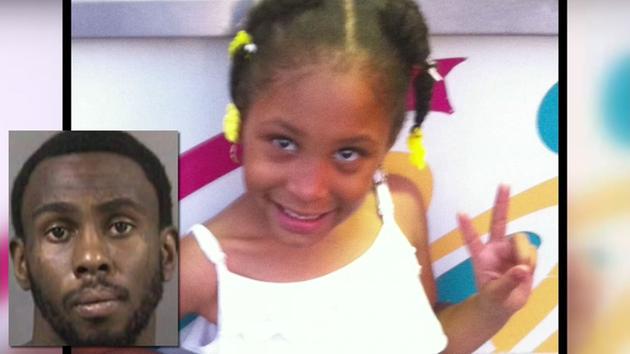 darnell Williams, 25, was convicted of murdering an 8-year-old girl and 22-year-old Anthony Medearis III in separate incidents seven weeks apart in 2013
Robbery attempt led to Medearis killing; 2 charged | Berkeleyside
Berkeleyside Oct 1, 2013 A robbery gone awry after a dice game in West Berkeley left one man dead and a child with a bullet wound to the face in early September, according to court documents released Tuesday afternoon by authorities. Medearis' shooting in Berkeley in September does not appear to be, authorities said, a gang killing. documents... Williams was at a dice game in Berkeley with 7-year-old nephew when he "decided to rob another male present" at the game, in the 1400 block of Eighth Street at Camelia Street. At 5:35 p.m., police wrote that Williams texted 28-year-old Laquana Nuno to say he was "about to commit a robbery," and asked her to come pick him up... Williams tried to rob Medearis, and shot at him in the process: "Medearis attempted to flee," but Williams chased him "and continued to shoot at him." Medearis was struck by a bullet in the torso. He was taken to Highland Hospital for treatment but was later pronounced dead from his injuries. Williams' 7-year-old nephew was also shot during the robbery attempt. Police have charged an Oakland man with the Sept. 8 murder of Anthony Medearis III, and say the man was also responsible for the shooting that killed 8-year-old Alaysha Carradine at a slumber party in Oakland on July 17. Authorities say the Carradine killing was retribution for the homicide in South Berkeley earlier that same day of Jermaine Davis, who has been tied to Berkeley's Waterfront gang.
1 held to answer in Berkeley murder of 'Lil Tone' | Berkeleyside
BerkeleysideJan 13, 2014 - Update, Jan. 17: Berkeleyside has been informed by a relative of murder victimAnthony Medearis III that the Alameda County district attorney's ...
Anthony Medearis III | Berkeleyside
BerkeleysideWilliams has also been charged with killing 22-year-old Anthony "Tone" Medearis III in Berkeley less than two months later during a robbery, in part because of ...
Attorneys spar over evidence in death penalty case | Berkeleyside
BerkeleysideMay 4, 2016 - Relatives and friends of Anthony Medearis III mourned at the site of his shooting in 2013. Photo: Emilie Raguso. A trail of 15 cartridge casings ...
Darnell Williams guilty in killing of Alaysha Carradine, 8 - SFGate
San Francisco Chronicle May 6, 2016 - An Oakland man was found guilty Friday of capital murder in the killings of an 8-year-old girl at a sleepover in 2013 and a 22-year-old man during a robbery in Berkeley later that year. An Alameda County jury also found Darnell Williams, 25, guilty of three special circumstances ...
Defendant in Oakland girl's slaying refuses to appear in court - SFGate
San Francisco ChronicleApr 4, 2016 - The capital murder trial of a man accused of killing 8-year-old Alaysha Carradine by opening fire through the door of an Oakland apartment in ...
Oakland 8-year-old shot dead at sleepover -