Daily Misfortune Tuesday, June 7, 2016
---
===
Monthly Misfortune June 2016
---
List of incidents of terror which could be accidents, crimes, or terrorist attacks.
Headlines:
Detail:
Auto Crashes 3 killed, 2 drivers arrested
1 killed, 1 arrested after head-on crash in Issaquah area: Seattle WA The Seattle Times A 53-year-old Maple Valley man was killed Tuesdaymorning near Issaquah after his vehicle was hit head-onby a car that sheriff's deputies had been ... Driver arrested after deadly head-on crash near Issaquah - Q13 FOX
1 dead, 3 hurt in head-on crash car crosses into semi truck near Sauk Centre Y94 SAUK CENTRE, MINNESOTA (KFGO-AM) -- A 28-year old man was killed and his two-year old son was critically hurt in a head-on crash in a ... rash involved a car and a semi. It happened on Highway 71 near Sauk Centre just after 2:30 a.m. Tuesday. Troopers say the car crossed the centerline and collided with the semi.
1 killed 1 injured Head On WOW 104.3 Boise Woman Dead – Head On Crash With Passing Semi. By Rick 4 ... semi trying to pass someone made the ultimate mistake. James Decou of Roy, Utah was trying to pass a slow moving motorhome and crossed double yellow lines. There wasn't enough time to make it and 30 year old Sara Allison of Boise paid the ultimate price when Decou's semi crashed head on into Allison's Ford Focus.
*Timeline
monday
Sunday '
Boise woman killed in head-on crash with semi
KTVB.com BURNS, Ore. -- A Boise woman was killed when her car was struck head-on on Highway 20 Sunday night. The crash happened at 9 p.m. near ...
Boise woman killed in head-on collision
- 6 On Your Side
Friday
$200K bail for man charged in Kearnyshooting on Friday
NJ.com Cruz-Snelling is charged with aggravated assault on the woman, as well as three other people who were also present during the shooting, and ...
*Sources
San Jose police plan to make more arrests in violent Donald Trump rally
July 17, 2013 Darnell Williams shoots kills 8-year-old Alaysha Carradine at a slumber party in Oakland opening fire through the door of an Oakland apartment also wounded two children and their grandmother, was retaliation for a shooting that same day in Berkeley that killed
Jermaine Davis
.
killed just before 7 p.m. thought they would visit shooter's family 11:10 p.m. rang the doorbell on Wilson Avenue. He waited outside, pointing a firearm at the door, according to authorities. As the children began to open the door, he fired numerous shots at them, then fled...later admitted to witnesses that he committed the shooting (who shoots at kids point blank and not the targeted man unless the kids are the targert?) fired at least 13 shots into an apartment in the 3400 block of Wilson Avenue in Oakland in retaliation for the fatal shooting of a close friend in Berkeley about five hours earlier. He said the shots also injured and nearly killed a 7-year-old girl, a 4-year-old boy and their 63-year-old grandmother.
Sept. 8, 2013 Darnell Williams murder of Anthony Medearis III bungled robbery at dice game, also shot 7 yr old nephew
Death penalty recommended for man convicted in murder of Oakland girl
A jury today recommended the death penalty for an Oakland man who was convicted of murdering an 8-year-old girl and a 22-year-old man in separate incidents seven weeks apart in 2013.
Jury convicts Darnell Williams of murdering 8-year-old girl, 22-year-old man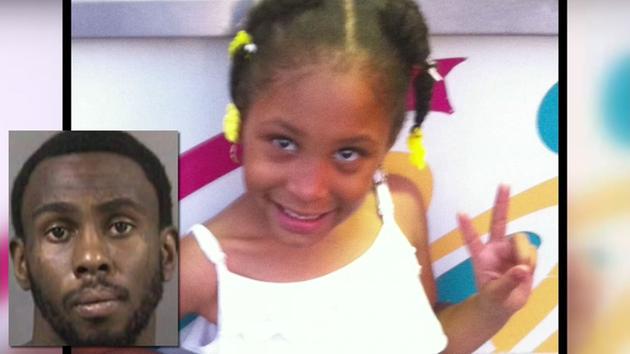 darnell Williams, 25, was convicted of murdering an 8-year-old girl and 22-year-old Anthony Medearis III in separate incidents seven weeks apart in 2013
Robbery attempt led to Medearis killing; 2 charged | Berkeleyside
Berkeleyside Oct 1, 2013 A robbery gone awry after a dice game in West Berkeley left one man dead and a child with a bullet wound to the face in early September, according to court documents released Tuesday afternoon by authorities. Medearis' shooting in Berkeley in September does not appear to be, authorities said, a gang killing. documents... Williams was at a dice game in Berkeley with 7-year-old nephew when he "decided to rob another male present" at the game, in the 1400 block of Eighth Street at Camelia Street. At 5:35 p.m., police wrote that Williams texted 28-year-old Laquana Nuno to say he was "about to commit a robbery," and asked her to come pick him up... Williams tried to rob Medearis, and shot at him in the process: "Medearis attempted to flee," but Williams chased him "and continued to shoot at him." Medearis was struck by a bullet in the torso. He was taken to Highland Hospital for treatment but was later pronounced dead from his injuries. Williams' 7-year-old nephew was also shot during the robbery attempt. Police have charged an Oakland man with the Sept. 8 murder of Anthony Medearis III, and say the man was also responsible for the shooting that killed 8-year-old Alaysha Carradine at a slumber party in Oakland on July 17. Authorities say the Carradine killing was retribution for the homicide in South Berkeley earlier that same day of Jermaine Davis, who has been tied to Berkeley's Waterfront gang.
1 held to answer in Berkeley murder of 'Lil Tone' | Berkeleyside
BerkeleysideJan 13, 2014 - Update, Jan. 17: Berkeleyside has been informed by a relative of murder victimAnthony Medearis III that the Alameda County district attorney's ...
Anthony Medearis III | Berkeleyside
BerkeleysideWilliams has also been charged with killing 22-year-old Anthony "Tone" Medearis III in Berkeley less than two months later during a robbery, in part because of ...
Attorneys spar over evidence in death penalty case | Berkeleyside
BerkeleysideMay 4, 2016 - Relatives and friends of Anthony Medearis III mourned at the site of his shooting in 2013. Photo: Emilie Raguso. A trail of 15 cartridge casings ...
Darnell Williams guilty in killing of Alaysha Carradine, 8 - SFGate
San Francisco Chronicle May 6, 2016 - An Oakland man was found guilty Friday of capital murder in the killings of an 8-year-old girl at a sleepover in 2013 and a 22-year-old man during a robbery in Berkeley later that year. An Alameda County jury also found Darnell Williams, 25, guilty of three special circumstances ...
Defendant in Oakland girl's slaying refuses to appear in court - SFGate
San Francisco ChronicleApr 4, 2016 - The capital murder trial of a man accused of killing 8-year-old Alaysha Carradine by opening fire through the door of an Oakland apartment in ...
Oakland 8-year-old shot dead at sleepover -
Berkeley killings get spotlight in death penalty case | Berkeleyside
BerkeleysideApr 25, 2016 - The death of Anthony "Tone" Medearis III. The man who was shot Sunday evening collapsed on the sidewalk in front of this house. Medearis .. Murdered man was brother of man killed by gangs in 2009 July 18, 2013 Berkeley's second homicide of the year Exclusive: The man
who was shot and killed on Derby Street on Wednesday night
was the older brother of a man murdered by North Oakland gang members in 2009 — and had been the intended target of that shooting. Jermaine "Thurgood" Davis was killed around 6:52 p.m. in the 1800 block of Derby Street,
July 12, 2013 conviction 3 killed 4 convicted "domestic terrorists"
Murdered man was brother of man killed by gangs in 2009 July 18, 2013 Berkeley side
May 16, 2009, Jermaine Davis had been the intended target of four North Side Oakland members locked in an escalating feud with Berkeley's Waterfront Gang, according to Alameda County prosecutors. The four men – Samuel Flowers, 25, Rafael Campbell, 28, Anthony Price, 30, and Stephon Anthony, 23, drove into Berkeley that day looking for Jermaine Davis, but could not find him, according to prosecutors. Instead, they used an SKS assault weapon with hollow point bullets to ***kill his brother, Charles "CJ" Davis, 25, who had no gang affiliation*** , instead. Flowers was identified by witnesses as the shooter. Berkeley police then chased the four men from the scene of the shooting at 10 Street and Allston Way, reaching speeds of up to 60 miles per hour. ...Anthony's Cadillac ran a stop sign a (accidentally???) crashed into a car driven by Todd Perea, 27, killing him instantly. Anthony's Cadillac pushed Perea's car onto the sidewalk where it struck and killed Floyd Ross Jr., 37...... The four men, whom prosecutor Steve Del Porto called "domestic terrorists," in his closing statement to the jury, were sentenced Friday July 12 to life imprisonment without the possibility of parole.
June 3
Suspect in Fremont police shootings has violent criminal past
violent criminal past dating back to 1996 and at the time of the shooting, he was on the run for meth possession and identity theft. According to our media partner the Bay Area News Group, Gerald Villabrille Jr. was a Norteno gang member. pulled over during a traffic stop. Police say the truck he was driving was stolen. Authorities say a heated confrontation began and police say Villabrille shot two Fremont police officers trying to get away lost their dog Huckleberry in the standoff.